Pet Ownership Laws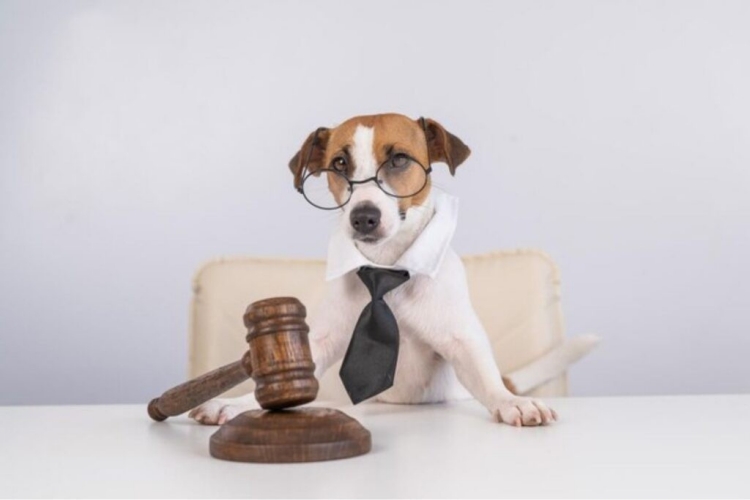 This is a summary of the San Diego County Code on animal control and other applicable laws.
Disturbing the Peace
It is a public offense for someone to own or keep an animal that is disturbing neighborhood peace. (San Diego County Code 36.414). Please see Barking Dog »
Dog Bites, Dangerous Dogs And Owners' Rights
Every year we receive more than 2,500 reports of dog bites. Many bite victims are seriously injured and children suffer most of those injuries. Help prevent your dog from biting people, and avoid being bitten. Learn more »
What happens if your dog bites someone?
You must notify the County Department of Animal Services if your dog bites someone. (San Diego County Code 62.615)
By law, the dog is required to be quarantined for 10 days from the date of the bite.

The place and manner of the quarantine is at the discretion of County Animal Services. If this is your dog's first reported minor bite of a person we may not impound your dog.

This quarantine is required even if your dog has a current rabies vaccination.

You may be allowed to quarantine the dog at your home if you have a secure enclosure that will isolate the dog from other people and animals during the quarantine period.
If you fail to keep the dog isolated, you can be charged with a misdemeanor and the dog could be impounded for the remainder of the quarantine period.
The dog cannot be released until approved by County Animal Services. Our staff will contact you after the quarantine to see if your dog is healthy and is not showing signs of rabies.  
Your dog can be declared a "Public Nuisance Animal" or a "Dangerous Dog".
A Public Nuisance Animal is one that has repeatedly violated state and local laws, obstructed, damaged or inconvenienced the community, or injured or killed another animal.
A Dangerous Dog is one that has

attacked or bitten two people within a 48-month period
attacked or bitten an person causing substantial injury or death
What is the process to declare a Dangerous Dog or Public Nuisance Animal?
Typically a dog bite, attack or other violation is reported to County Animal Services and an investigation is opened. The dog may be impounded and the case may be referred to the Dangerous Dog Task Force.
If there is sufficient cause, the dog's owner will be notified in writing that the department intends to declare their animal a Dangerous Dog or a Public Nuisance Animal.(San Diego County Code 62.674)
The owner may request a hearing to contest that designation.
In certain difficult cases, we may seek the destruction of the dog. In other cases, certain restrictions are imposed on the dog and its owner, including:
Obtaining and maintaining liability insurance
Building or purchasing specified fencing and/or using certain types of restraint and muzzling

Getting the dog microchipped and having photo identification
Altering the dog
Requiring a special registration and possibly other restrictions
If the owner doesn't comply with these restrictions, we can issue a misdemeanor citation or impound or euthanize the dog. Any damages caused by the animal will need to be determined in a civil lawsuit.
To download a PDF brochure about this process, click here »
Rabies Vaccination And Dog License Requirements
Humane Care
Humane treatment of an animal includes providing it with shelter, food, water, exercise, grooming (if necessary) and veterinary care. (California Penal Code Section 597). For proper health, pets should be examined by a veterinarian at least once a year.
A number of state and local laws prohibit animal cruelty; crimes can be a misdemeanor or felony.
Animal cruelty can include every act, omission or neglect that causes pain or suffering.
Dog Locked In A Car. California Penal Code 597.7 states than an animal may not be left unattended in a vehicle if the animal would suffer because of heat, cold, lack of adequate ventilation, food or water, or other circumstances that could reasonably be expected to cause suffering, disability or death.
The law permits you to remove an animal from a vehicle if you believe the animal's safety is in immediate danger:
First, determine whether the animal is in imminent danger.

If the vehicle is locked contact a law enforcement agency, fire department, animal control or dial 911 before forcibly entering the vehicle.
The animal then needs to be turned over to agency that responded to the call.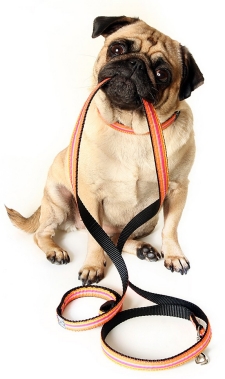 Restraint And Leash Law
Proper restraint of dogs will prevent them from harming other animals, people or property, and from straying and getting lost or injured.
At home dog owners must control their dogs by voice, an electronic containment system, or keep them restrained by leash, fence or other enclosure. (San Diego County Code section 62.669; California Penal Code Section 597)
Away from home dog owners must restrain their dog using a hand-held leash no longer than six feet. The person holding the leash must be capable of controlling the dog.
In a motor vehicle you must safely protect your animal with a harness or other device that will prevent it from falling, being thrown or jumping from the vehicle. Learn more »
Sanitation
Animal owners are required to keep their premises sanitary and free from any fly-breeding reservoir, offensive odors and human or animal disease. (San Diego County Code Section 62.668)
Owners may not allow their dog to defecate or urinate on anyone else's property.
Owners are required to remove any feces to a proper receptacle. (San Diego County Code Section 62.670)
Bringing Dogs Into California
Ten days before you bring a dog into California for the purposes of selling or transferring ownership, you must get a health certificate from a licensed veterinarian. (California Health and Safety Code Section 121720, San Diego County Code 62.620)  Learn more »