Spay And Neuter Information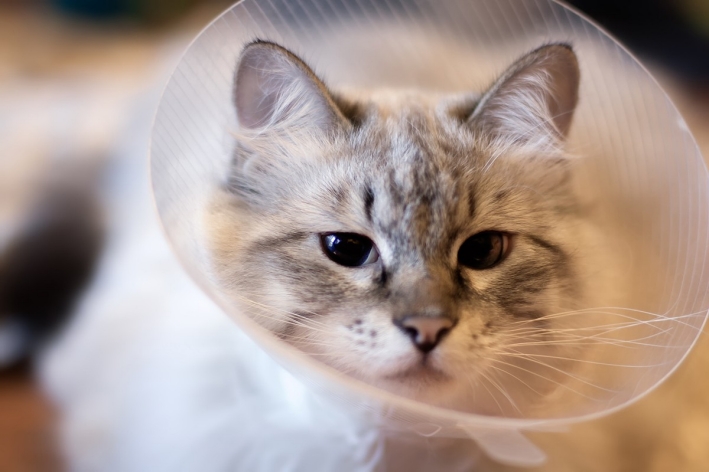 Altering your pet can be one of the most important things you do for the health of your pet and to reduce the number of unwanted animals in shelters.
Spaying or neutering your pet means surgically removing some of the animal's organs so he or she may not reproduce. This operation is done by a veterinarian.
This operation can be called "spay" for females; "neuter," "fix" or "alter" for either sex.
Check with your veterinarian to determine the best time to alter your pet.
Altering your pet may prolong its life. The risk of certain cancers is lowered in animals that are surgically fixed.
By eliminating the female heat cycle you avoid the need to separate males and females during that time.
Neutered males will often be less aggressive, less willing to fight or bite, and have less of a tendency to spray or roam.
Your altered pet will be more likely to focus on you and your home, and be less likely to wander away looking for a mate.

Spay/Neuter Rebate Coupons
The County Department of Animal Services offers spay or neuter rebate coupons to those who live in the County unincorporated areas and the cities of Carlsbad, Del Mar, Encinitas, San Diego, Santee and Solana Beach.
To request a spay/neuter coupon, bring identification to of our three shelters as verification that you live in the County unincorporated area or one of the cities of Carlsbad, Del Mar, Encinitas, San Diego, Santee or Solana Beach
Coupons are worth up to $100 for female cats, dogs and rabbits; up to $50 for male cats, dogs and rabbits
Coupons funded by forfeited spay/neuter deposits and five percent of dog-licensing revenue

Available while supplies last
Available only to pets with homes, not to rescue partners or feral cats
Spay/neuter coupon expires 60 days from date received; consider having an appointment with your vet lined up in advance of receiving the coupon
After you receive coupon, make surgery appointment with your veterinarian or chose from list of veterinarians offering reduced fee spay/neuter surgeries
When you make appointment, notify veterinarian that you have a coupon.
If your veterinarian does not accept the coupon as partial payment, you may pay for the surgery, then mail coupon and veterinarian certification of surgery, within 30 days to:
    County Department of Animal Services
    5480 Gaines Street
    San Diego, CA 92110
    Attn: Fiscal Division

It may take up to six weeks to receive rebate.