License, Rabies Vaccination and Microchip Services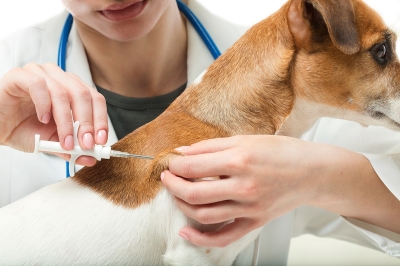 You can apply for a dog license, and get a rabies vaccination and microchip for your dog every day. This is available only to residents of unincorporated areas of San Diego County.
County Animal Services team members may also microchip your pet any time the County shelters are open.
Dogs must be on a leash
Cats and rabbits in a secure carrier

Fees:

License fees for altered dogs:
$18 /one year
$33 /two years
$45 /three years
License fees for unaltered dogs:
$36 /one year
$66 /two years
$90 /three years

If you are late with your license renewal there is a $20 late fee.