License, Rabies Vaccination and Microchip Clinics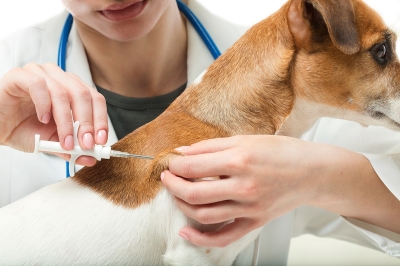 We offer weekly clinics where you can apply for a dog license, and get a rabies vaccination and microchip for your dog. This is available to anyone who lives in San Diego County.
Thursdays, 1 p.m. to 3 p.m.
At all three County Animal Shelters
County Animal Services team members may also microchip your pet any time the County shelters are open.
Dogs must be on a leash
Cats and rabbits in a secure carrier

Fees:

License fees for altered dogs:
$14 /one year
$26 /two years
$36 /three years
License fees for unaltered dogs:
$30 /one year
$52 /two years
$72 /three years

If you are late with your license renewal there is a $10 late fee.