Donate Items
Wish List 
There are many ways you or your organization can help the shelter animals. Your donations will enrich the lives of many dogs, cats, rabbits, birds, reptiles, horses and livestock while they await adoption or reunification with their owners. Please call any of the three County Animal Shelters to check what they may need prior to bringing donation items.  


: Stories


Food Items

Canned Dog or Cat Food – Some of the brands we have found the most success with include: Wellness (particularly the kitten formula), Royal Canin Kitten, Solid Gold, Merrick, Friskies and Instinct (There are different types of styles; chunky, gravy, pate, etc., but we find that the pate style is best.)
Jars of Baby Food – Only meat-based foods like chicken, turkey, lamb or veal, all without any onion or garlic powder
Peanut Butter – Smooth, used to close off the opening to Kong toys
Chicken or beef broth – For making broth flavored popsicles on hot days
Velveeta cheese and hot dogs – Medical staff use these items for dispensing medications
Dog Treats – including hot dogs and Velveeta cheese, Natural Balance food logs
Please note: By law, we cannot accept donations of medicine or certain medical supplies.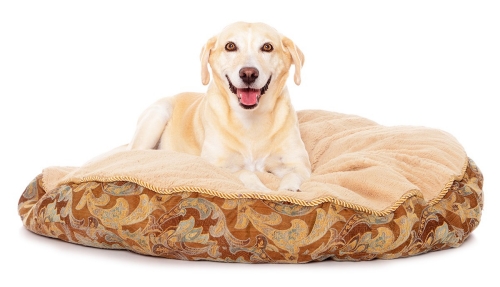 Supplies And Comfort Items
Beds – All sizes of Kuranda All-Aluminum raised beds for dogs; replacement fabric of forest green mesh for Kuranda beds, soft circular cat beds, small dog beds, small beds for ferrets and rats
Ceramic Bowls – All sizes needed
Serving Spoons – Used for serving wet food
Newspaper – Used for cage lining, litter pans and for shredding fun
Plastic litter pans – All sizes
Crates – Large Petmate Vari Kennel airline-approved crates, smaller cat and dog plastic crates, soft airline-approved carry-on crates, collapsible wire crates, plastic animal travel carriers of all sizes from small (birds) to large (pigs)
Collars, leashes and dog harnesses – Halti or Sensation no-pull harnesses; small dog harnesses, buckle collars of all sizes, leashes no longer than 6 feet, Mendota 6 foot British Style Slip Leads 1/2" or 3/8", 6-foot leather slip leads 3/4" from J&J Dog Supplies
Baby gates/exercise pens – Walk-through gates for large and small doorways, exercise pens for rabbits, dogs and adoption events; these come in handy for out-of-kennel time and for small animals
Animal Clothing – Shirts and sweaters can help those with skin conditions or when it's chilly. 
Brushes – Flea combs, regular animal brushes and combs
Nail trimmers – All sizes
Blankets and Towels – No crocheted or knitted ones; the animals tend to chew them and they do not hold up during washing. Comforters without stuffing
Pillow Cases – Various sizes
Stuffed Animals – Good for cuddling and shredding fun, squeaky toys
Costumes – All sizes needed; during the holidays we dress up the critters (dogs, cats maybe even a bunny) for their adoption photos, a bandana is a great accessory, especially at adoption events
Miscellaneous Items – Small blender to make kitty or puppy gruel, small portable CD players to play calming music for cats and birds (dogs have music in their kennels), fans for hot days, digital food scale like Weighmax Electronic Kitchen Scale 2810-2KG to weigh small kittens
Animal Enrichment Tools
Essential Oils – Animal-friendly oils and calming balms in spray, balm or liquid form
Dog Enrichment – Tough and durable toys like Kong Extreme, Kong Wobblers, Kong Snugga Wubba, Planet Dog Orbee toys, Dog Tuff "Tuff Tested" toys, Thundershirts in all sizes, dog puzzles, food mazes, plastic kiddy pools, tennis balls, rope toys, dog-safe stuffed animals
Cat Enrichment – West Paw cat toys, wand toys such as the Cat Dancer or the Pet Fit for Life Cat Charmer, catnip toys, ping pong balls, PetSafe SlimCat toy, Cat Amazing puzzle toy, cardboard scratchers, small tennis balls, ferret hammocks can be used for kittens or ferrets
Rabbit Enrichment – Rabbits love toys that rattle: shower curtain holders that can be linked together, baby rattles that look like keys; toilet paper rolls (we add hay in the middle and rabbits love to toss them around and chew on them), small carpet sheets like door mats or sample sheets with finished edges, (bunnies will eat and rip unfinished edges)
Bird Enrichment – Perches of all sizes, small Kong toys; Prevue Pet Products like Tropical Teasers and Naturals Gorilla Toys for exercise, Happy Beaks Space Ball and Tear-Riffic toys they can destroy, interactive items like Prevue toys and Jungle Talk puzzles, noise toys such as Prevue Chime Times
Reptile Enrichment – Cage décor, climbing ropes and vines, basking platforms, heat lamps, replacement heat bulbs, spray bottle for misting
Horse Enrichment – Halters, lead ropes, combs, rakes, large balls made of tough plastic like Jolly Ball, soccer or basketballs that can be deflated slightly for play, large plastic hollow items to make food puzzles like large plastic buckets and lids, and clean plastic barrels
Livestock Enrichment – Livestock shampoos, heat lamps and heat bulbs for chicks and baby ducks, plastic child-size swimming pools for ducks and geese, hog pad (floor heating pad for pigs that also works great for tortoises), rooting boxes for pigs and solid wooden boxes (various sizes) for goats to climb on